Top 5 Wednesday is a weekly meme created by gingerreadslainey and hosted by Sam @Thoughts on Tomes – and you can find more details about it on the Goodreads group. This week's topic is "Characters you would not like to trade places with". I don't participate in this meme very often, but this week's topic was really cool.
1. Katniss Everdeen from The Hunger Games by Suzanne Collins
Her life just sucks. It's great to read about, but yeah, no thank you. I'd rather not live in fear and poverty. And this applies to pretty much all characters in dystopia, but I choose her because The Hunger Games is what started this whole dystopia trend.
2. Tamlin from A Court of Thorns and Roses by Sarah J. Maas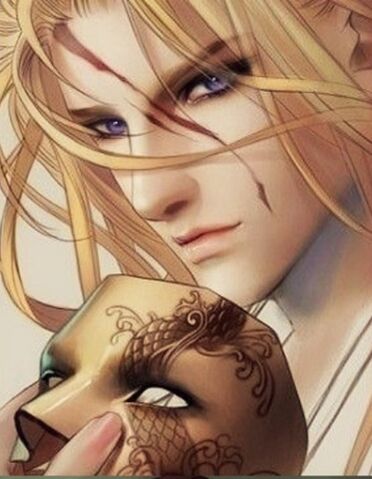 Little bitch gonna get what's coming to him. And I would not want to be in his pretty little shoes when that happens. Sorry Tam, but you screwed up big time. But his life sucked even before he screwed up. Which is all the more reason for me not wanting to be him.
3. Mare Barrow from the Red Queen series by Victoria Aveyard
If I ever act like such a spoiled, entitled, insufferable brat, please shoot me. I would rather die than know I am anything like her. She is honestly the worst character ever. If I were any of the other characters in that  series, I would just put on a rubber suit and send her gift-wrapped to the queen. Because I would rather be ruled by a mind-controlling maniac, than have to deal with her.
4. Any ASOIAF character
Seriously… on average, the life span of a ASOIAF character is like half a book. And during that time, they get raped, lose their whole family, their puppy, their home and possibly a body part. Except maybe Daenerys. She has dragons. I think that compensates for all the suck in her life.
5. Louisa Clark from Me Before You by Jojo Moyes
I think it's pretty obvious why I wouldn't want to be her. She looks happy in that picture, but don't be fooled. You wouldn't want to be her. Even if she got to kiss Sam Claflin.
I don't think there are many characters in the books I read that I would want to trade place with. Their lives bring me enough pain when I read about them, I can't imagine how it would be to live them. But these are just 5 characters I really *really* wouldn't want to be. Let me know what characters you would hate to trade places with in the comments below.