Ever see a book title and it's so great that you don't even care what that book is about, you know you want to read it? No? Really? Well, I do. Here are some of my favourite book titles.
The Slow Regard of Silent Things by Patrick Rothfuss
When I first heard this title, I knew I wanted to read this. I had no idea what it was about and I didn't care. It's just such an amazing title. And then I looked it up and realised it's a novella in a series of books with amazing titles (which also happen to be really amazing books, but that's not the point). I mean The Name of the Wind and The Wise Man's Fear. So… poetic and mysterious and cool. I love the titles of this series.
Grief is the Thing With Feathers by Max Porter
I don't really know what this book is about. But just check that tile out. I makes me want to read this book. Combine that with the cool raven on the cover (I love ravens) and I'm sold.
Daughter of Smoke and Bone by Laini Taylor
This whole series has really cool titles, but this one is my favourite. You may have noticed I like long, vague and slightly pretentious titles. They just really appeal to me and Daughter of Smoke and Bone is another example of a book that I was drawn to because of its title and gorgeous cover. I ended up really loving it.
Red as Blood and White as Bone by Theodora Goss
I have absolutely no clue what this book is about. I added it to my TBR because it has a freaking awesome title and really creepy cover that just makes me really want to read it. And I kind of want to go into it without knowing anything about it.
And I Darken by Kiersten White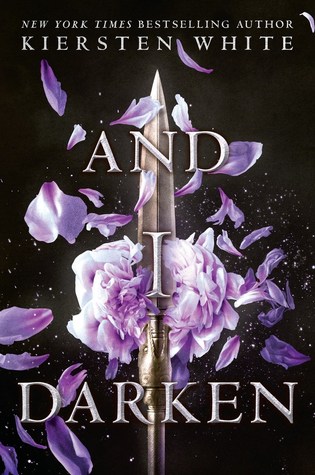 I really like that the title starts with "and". I don't know why that appeals to me, but I really like titles that begin with "and". I've yet to read this, but I've heard so many good things about it and it has a really cool premise.
The Knife of Never Letting Go by Patrick Ness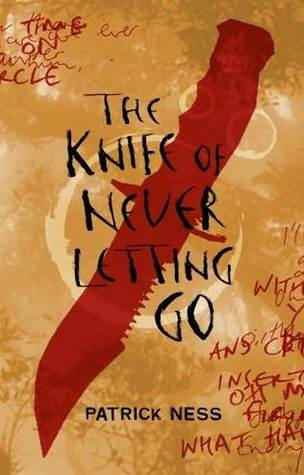 Again, a long, vague, slightly pretentious title that really appeals to me. I want to read this book mainly because of its title. It's just something about titles like this that I really love. I think it's because they make so much more sense once you've read the book and that adds to the experience for me, as opposed to a title that's really straightforward.
These are a few of my favourite titles. Let's just call this part one, because there are so many more and I'm sure in time I will come across even more titles that I just love.