Stats:
Books: #81-90
Last week's final number: 358 | Current number: 356 | This week's final number: 353 | Total books removed so far: 34 | Total books kept so far: 52 | Books added since I began: 53 | Books read from my TBR: 7
---
The Boy in the Striped Pajamas by John Boyne
I've seen the film and I really love it, but I'm in two minds whether I want to read this. On the one hand, it's such a beautiful story, but it's so heartbreaking and made even more so by the fact that it's not just a sad story someone imagined, but something that may very well have happened.
Verdict: Stays for now
The Blind Side: Evolution of a Game by Michael Lewis
on Burnett
Another one where I've seen the movie and really enjoyed it. But with this one, I doubt I will ever actually read the book. I can pay attention to a sports film. But I don't think I have the patience for a sports book.
Verdict: Goes
A Little Princess by Frances Hodgson Burnett

I think I got rid of another Frances Hodgson Burnett book in one of my first trips down the TBR hole. And as with The Secret Garden, I've seen the film, I loved it, it was one of my favourites when I was a kid… but I really am satisfied with what I got from the movie and I don't think that I will get to reading this anytime soon.
Verdict: Goes
Sense and Sensibility by Jane Austen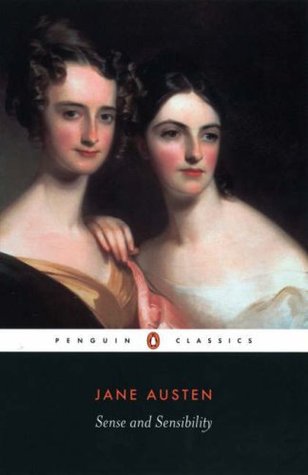 I've only read one Jane Austen book and that is Pride and Prejudice. If you've read my blog for any length of time, you'll know I love P&P, so I'm really curious to read more of Austen's books and see if I love them as much.
Verdict: Stays
The Case for a Creator: A Journalist Investigates Scientific Evidence That Points Toward God by Lee Strobel
This is still something that sounds very interesting and I would like to read it. I'd forgotten about the existence of this book, but I should find myself a copy.
Verdict: Stays
When We Wake by Karen Healey
Hmm… another dystopian. I'm quite fed up with them. Most of them are the same story over and over again… however this one has pretty solid positive reviews that proclaim it is not like every other YA dystopian… to believe them or not to believe them? I'll give it another chance cause I like the cover.
Verdict: Stays
The Sword of Shannara by Terry Brooks
I'm so torn with this one! I haven't seen the show, I hear it's really good though. But for some reason opinions on the book seem very mixed. Still, I don't think I'll be satisfied unless I draw my own conclusions.
Verdict: Stays
Percy Jackson and the Sword of Hades by Rick Riordan
Removing this because it's part of The Demigod Files, which is also on my TBR.
Percy Jackson and the Singer of Apollo by Rick Riordan
This one isn't part of The Demigod Files, so it stays.
The Demigod Files by Rick Riordan
Verdict: Stays