This meme was created by Lia @ Lost in a Story
Stats:
Books: #141-151
Last week's final number: 361 | Current number: 360 | This week's final number:  354 | Total books removed so far: 61| Total books kept so far: 88 | Books added since I began: 92 | Books read from my TBR: 22
---
Angelfall by Susan Ee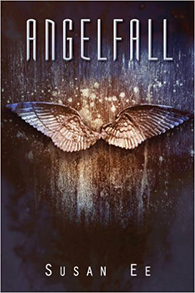 I'm pretty conflicted about this one. On the one hand, I don't have any particular desire to pick it up anytime soon because I'm rarely in the mood for paranormal. On the other hand, sometimes I am in the mood for paranormal and one of my friends read it and said it was good and we generally have similar taste in books.
Verdict: Stays for now
The Demon King by Cinda Williams Chima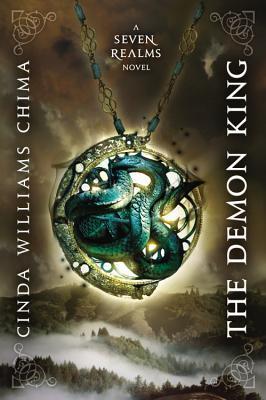 I keep hearing amazing things about this series, so I kinda want to read it.
Verdict: Stays
The Handmaid's Tale by Margaret Atwood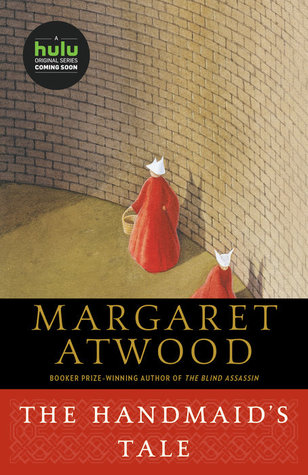 This one of those books that I really want to read, but somehow never get to. Maybe if I get my TBR to a manageable size (as if), I'll actually get to the books I want to read?
Verdict: Stays
Out of My Later Years: The Scientist, Philosopher, and Man Portrayed Through His Own Words by Albert Einstein
I do want to read this, but I want to get rid of books on my TBR list and I feel like this is going to be one of those books that I see in a store one time and just buy it, so I don't see the point of having it on my TBR list.
Verdict: Goes
Of Human Bondage by W. Somerset Maugham
I'm going to tell you a secret. I have no idea what this book is about (I'm trying not to read the synopses. If I can't remember what it's about, I probably don't want to read it badly enough). I don't think I ever knew what this book was about, but I know exactly why I added it. And it's a pretty stupid reason. I added it because there is one episode in Buffy the Vampire Slayer where this book is mentioned and I love that show. Yeah… I know.
Verdict: Goes
Hamlet by William Shakespeare
I really need to read this. It's a play, for goodness' sake. It would take me like half an hour.
Verdict: Stays
C. S. Lewis: A Life: Eccentric Genius, Reluctant Prophet by Alister McGrath
I love C.S. Lewis and I do want to know more about him, but… I don't see myself picking this up anytime soon. I still have a lot of his books to read and I feel like his own thoughts and writings are a far superior way of learning about him than some biography.
Verdict: Goes
Split by Swati Avasti
This book has the potential to be so good and every time I see it, I'm scared that it won't be so i end up not picking it up. But I have to get over this irrationality and pick it up, because it sounds really good.
Verdict: Stays
Poemele Luminii (Poems of Light) by Lucian Blaga
This guy is one of the Romanian poets that I enjoyed studying. I'm really curious to read more of his poetry, but at the same time, I don't think it's necessary to have this on my TBR. Especially that I'm pretty sure my family owns this book, so I can just pick it up at some point when I'm in the mood for poetry and read from it. I don't need a reminder.
Verdict: Goes
Trilogia Culturii (The Trilogy of Culture) by Lucian Blaga
So, this guy was also a philosopher. I studied a little bit of his philosophy and I like the way he thinks. I would like to read more of his writings, but I don't see myself doing so in the near future. So I think I'll get rid of these for now.
Verdict: Goes
Trilogia Cunoasterii (The Trilogy of Knowledge) by Lucian Blaga
See above.
Verdict: Goes