This meme was created by Lia @ Lost in a Story
Stats:
Books: #161-170
Last week's final number: 350 | Current number: 349 | This week's final number:  343 | Total books removed so far: 72| Total books kept so far: 98 | Books added since I began: 93 | Books read from my TBR: 23
---
Crown of Ice by Viki L. Weavil
I really, really want a good Snow Queen retelling. I was so let down by Stealing Snow though, that now I'm afraid of Snow Queen retellings. I haven't really heard anyone talk about this and it's got pretty mixed reviews on GR. I don't think I'm going to keep it. I would probably read the book if someone handed me a copy, but I don't think I'd buy it.
Verdict: Goes
Leaves of Grass by Walt Whitman
I'm mildly interested in reading his works, but not enough to keep this on my TBR I think.
Verdict: Goes
Ruby Red by Kerstin Gier
I wanted to like this book. I really did. It had a really cool concept. But here's the thing, I read about 100 pages of this and I just couldn't be bothered to continue. Part of that is because I read it in German and it was pretty slow moving. But mostly it was because Gwen annoyed me and it was insta-lovey and I was just so annoyed with it. And if it managed to annoy me in German, despite me only understanding about half of what I read, maybe I'm better off just saying this is a really pretty cover and leaving it at that.
Verdict: Goes
Arabian Nights
I read some of the stories as a kid and I really loved them. I definitely do want to read this book.
Verdict: Stays
Outlander by Diana Gabaldon
Definitely want to give this one a go.
Verdict: Stays
Obsidian by Jennifer L. Armentrout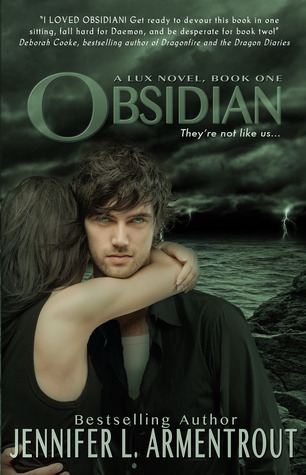 Meh, I was never super keen on this book. It sounds okay as far as paranormal romance goes. But I'm just not a huge fan of paranormal romance in general, so okay is not good enough. Maybe one day, if I find myself in possession of this and got nothing better to do…
Verdict: Goes
Of Beast and Beauty by Stacey Jay
Beauty and the Beast retelling, mainly good reviews, a pretty kick-ass synopsis… count me in.
Verdict: Stays
Broken Mirrors of Greed by D.C.A. Hails
Okay, I don't know what to think. This book has very few ratings and I've never heard of it. I'm not even sure how it ended up on my TBR. So I don't think I'm going to keep it at this point, although the synopsis is pretty cool. There are just so many other books that I just need to be very critical with what I do and don't keep.
Verdict: Goes
Frayed Crossing by Heather Choate
Another paranormal one with barely any ratings and no reviews.
Verdict: Goes
The Life of Pi by Yann Martel
I do want to give this one a try.
Verdict: Stays
---
I'm really pleased with today's post. I think this is the first time that I removed more books that I kept. I really want to get my TBR to a manageable size.