Trying to come up with these, I realised that I own/have read very few books with green covers, let alone emerald ones. These are in no particular order, some of my favourite covers (that I am aware  of) that are green, and more specifically, an intense green. Which is the closest I can get to emerald, unfortunately.
---
Gilded Wolved by Roshani Chokshi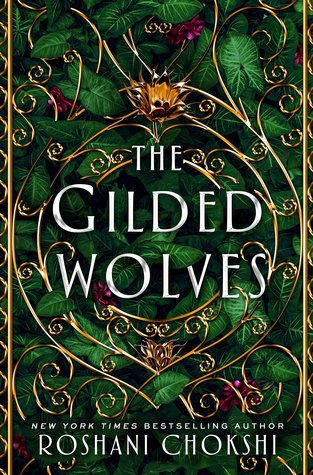 I haven't read this, but I love this cover and I am looking forward to getting my hands on it. I know everyone loves the story, which is great, but honestly just for that cover, I'd be tempted to get it.
Howl's Moving Castle by Diana Wynne Jones
I really love this edition of the book. I'm not sure you can call that green emerald, but I just love the cover so much, I wanted to include it.
Elantris by Brandon Sanderson
I adore the UK editions of Brandon Sanderson's books and I think this one is actually my favourite. The green is not even predominant here, but I'm struggling. And I love this cover.
Emerald Green by Kerstin Gier
Probably the only one on the list that is actually emerald. I love the covers for this series. They're absolutely gorgeous. I tried reading the first book about 3 times and I could never get into it. The concept was really cool, but it was so tropey and not well written. So yeah, I'm not going to read this series. Which is a shame, because those covers man! I want to buy them just for the covers. But I'm not going to do that.
To Best the Boys by Mary Weber
I still need to read this, but I read one chapter of it and was intrigued and I love this cover. It looks so cool. I love the geometry of it, it's so satisfying and there's just something about dark, leafy green that really appeals to me.