Everybody talks about "they let our a breath they never knew they were holding". And I agree, it's such a stupid phrase that makes no sense and it should just not be used. However, I've been struck by the mood to re-read the Shadowhunter books. Don't ask why, I never thought I'd read them again, but here I am and I am actually enjoying. However, the first few books in that series are a study in bad writing. So here are some other commonly used phrases I've come across that are just stupid and should not be used.
Sucking in a breath
First of all, it just sounds weird. Secondly, how does that even work? How does one suck a breath? You can suck a lolly, you can suck your finger, your teeth and a variety of other things, but you can't suck a breath. Like, just try to picture someone sucking a breath and tell me what imagery that conjures cause the closest I can get is this
Closing their mouth with a snap
Like… do they dislocate their jaw while closing their mouth? Do their teeth crack every time? How do they still have teeth? Seriously guys, you should get that checked out. Jaws aren't supposed to snap when you move them.
*Blank* was visible in the line/set of their shoulders/back
I don't even know. Have you guys ever seen annoyed shoulders? An amused back perhaps? Exasperated shoulder blades? A smirking spine? Cause if you have, please let me know. I must have been missing an entire aspect of human communication for the past 23 years.
Everything being done viciously
He scratched his head viciously, She zipped her jacket viciously. They looked around viciously. Everyone should just chill the heck down okay. Take some anger management classes, the jacket's done nothing to you. Deep breaths.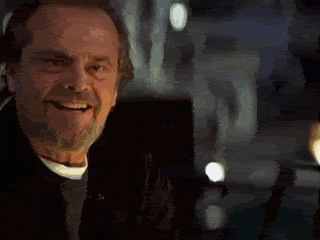 That's it for now, but if I come across more I'll make a part 2 for sure. Also, let me know if you have come across any super weird phrases. I find them so funny.