his meme was created by Lia @ Lost in a Story
Stats:
Books: #121-130
Last week's final number: 357 | Current number: 366 | This week's final number: 362 | Total books removed so far: 48 | Total books kept so far: 80 | Books added since I began: 84 | Books read from my TBR: 15
---
Let It Snow by John Green, Maureen Johnson and Lauren Myracle
This sounds like a very cutsey contemp romance collection that I feel like sooner or later around one Christmas, I'll be in the right mood to read.
Verdict: Stays
Go Set a Watchman by Harper Lee
This is a book that I am interested in reading, however I haven't yet read To Kill a Mockingbird, and since this is a sequel to that, I don't see the point of crowding my TBR with it until I've read the first book.
Verdict: Goes
13 Little Blue Envelopes by Maureen Johnson
This book has very mixed reviews and I was never really that bothered about it anyway. So I don't think I'll be reading it.
Verdict: Goes
Planet Narnia: The Seven Heavens in the Imagination of C.S. Lewis by Michael Ward
I think I just added this book because I saw Narnia and C.S. Lewis. But it's literary analysis, which is not something that I'm particularly interested in. So I doubt I'll read this book anytime soon.
Verdict: Goes
The Girl With the Dragon Tattoo by Stieg Larsson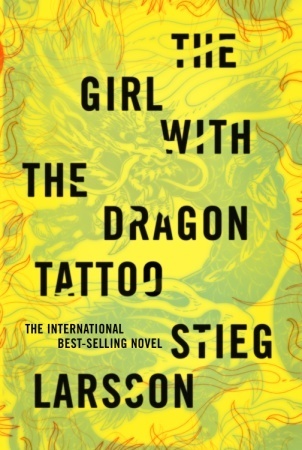 This sounds pretty cool.
Verdict: Stays
Wuthering Heights by Emily Bronte
I feel like I won't pick this up anytime soon, but I do want to read it at some point.
Verdict: Stays
Heart of Darkness by Joseph Conrad
I don't know. I've read some of the reviews for it and as far as I can tell, people either hate it or love it. I kinda want to make my own mind about it, and it's not very long. So I'll give it a try at some point.
Verdict: Stays
Ice Study by Maria V. Snyder
I kind of want to re-read the entire study series because I feel like it's really underrated and even I didn't appreciate it as much when I first read it as I would now.
Verdict: Stays
Shadow Study by Maria V. Snyder
As I said before, I don want to re-read this entire series before continuing on.
Verdict: Stays
Night Study by Maria V. Snyder
Although as I said, I intend to continue with this series, I think I'll only leave the next one to be read on my TBR list, just for decluttering purposes and then subsequently add the books one at a time, as I read.
Verdict: Goes